I have missed blogging and would like to get back into the habit of regular posts. I thought I'd start by sharing some of the online tools I use often in my everyday work.
Say hello to Trello.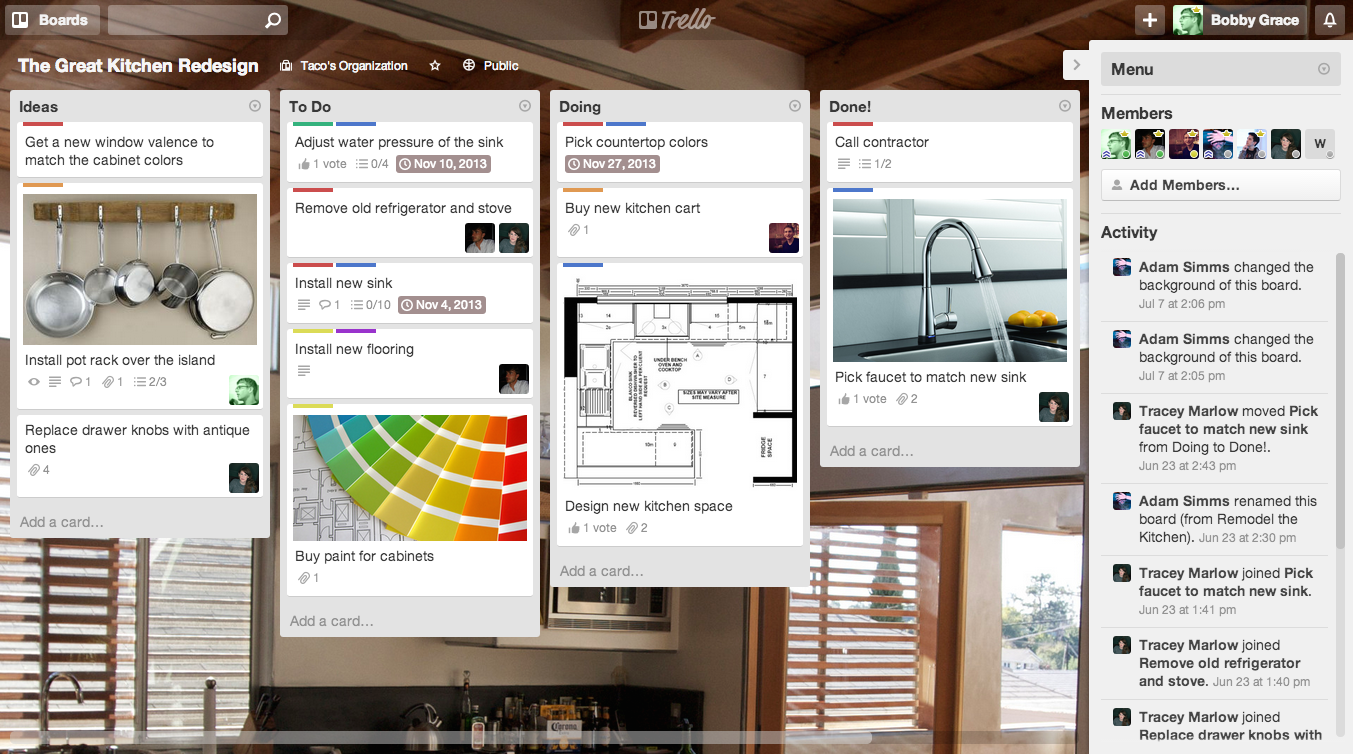 Trello helps you keep track of any project, from the big picture to the minute details.
Think of it as a giant pinboard with cards pinned to it that can be organised into lists.
The cards are of an infinite size and can include notes, comments, links, videos, images and files.
You move the cards around on the pinboard to show progress through whatever project you (or your team) are working on.
How I Use It
I use it to plan my digital literacy courses with lists for research, outcomes, lessons and activities. It works really well because I can see everything at a glance and easily focus on the stuff that needs to get done. Although I must admit, sometimes I find it easier to break out onto big sheets of paper with coloured pens!
How Others Use It
I'd love to hear about your experiences with Trello in the comments.